About Psychological Therapy:
As a psychologist I provide therapy, counselling and CBT based interventions. I work in a practical and direct way with the issues you bring. I find it helpful to use worksheets and images to help build psychological understanding and explanations of the problems you experience. Once we develop a picture together of the current problems we think about strategies to help lead to change. This will be supported by information and worksheets from the sessions, and tasks we set up between appointments where you can practice the techniques and issues discussed.
As a clinical psychologist I am trained to use a variety of psychological techniques including CBT, therapy and counselling approaches.
The main model I use is CBT (Cognitive Behavioural Therapy)
I also use behavioural therapy and ACT (Acceptance and Commitment Therapy).
The psychological approaches used will depend on
What the evidence/guidelines recommends for particular problems. The NICE guidelines provide guidance based on research and evidence for particular physical and mental health problems. For example, they recommend CBT as one treatment for depression and anxiety disorders
Feedback from the client about what techniques they find relevant and more useful so that you can get the most from each session.
Experience
In my NHS post I work as a highly specialist clinical psychologist, providing psychological input to an adult community mental health service for individuals with complex and enduring mental health problems.
I work closely with other mental health professionals and multidisciplinary teams, and offer consultation, reflective space and supervise trainee clinical psychologists. I also develop and deliver tailored teaching and training workshops to staff teams.
Clinical psychologist: 2012 – present
Trainee clinical psychologist: 2009 – 2012
Assistant clinical psychologist / research psychologist posts: 2004 – 2009
BSc (hons) psychology: 2000 – 2003
Qualifications
DClinPsy (Doctor of clinical psychology)
BSc (hons) psychology
HCPC registered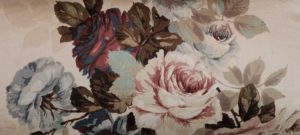 Psychologist Therapy Counselling CBT Mental Health